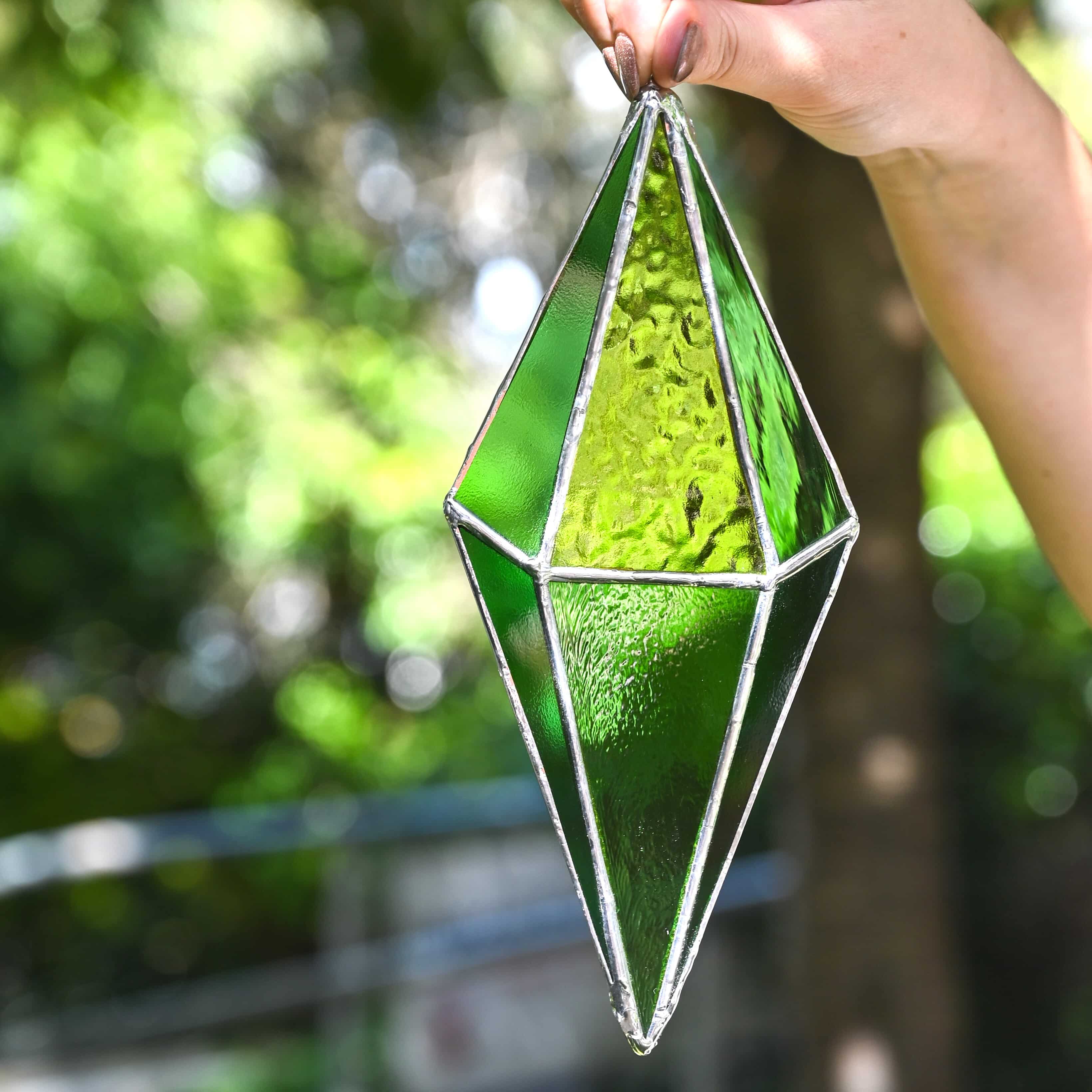 Join us for a full day Stained Glass Light Catchers workshop where you'll learn the art of creating your own beautiful piece of art. Whether you're a beginner or an experienced glassworker, this workshop offers a unique opportunity to create a stunning piece of art that will add a touch of elegance and charm to any room.
During the workshop, you'll be introduced to the different types of window glass and the various colours available to you. You'll then learn how to transfer your chosen design onto the glass and how to cut it out using our specialized glass tools.
Once you've perfected the shapes, we'll guide you through the process of applying copper foil to each piece and soldering them together. You'll have the opportunity to customize your lightcatcher by applying patinas, giving it a unique look and feel that's all your own.
All materials required for the workshop will be provided, including access to the necessary tools and equipment. You're also welcome to bring your own template or design to work with, so you can truly create a one-of-a-kind piece that reflects your own personal style.
By the end of the stained glass lightcatcher workshop, you'll have a beautiful, handmade stained glass lightcatcher to take home with you, ready to hang and catch the light in all its glory. Whether you're looking for a new hobby or just want to try something new, this workshop is the perfect opportunity to learn a new skill and create a work of art that you can be proud of. So come and join us and we'll create something beautiful together!
TUTOR:
Neil Craik who also teaches the our very popular term time Stained Glass Classes and Glass Fusing Workshops.
Want to see some Stained Glass inspo? Check out our dedicated Pinterest Board!
You must sign-in to purchase tickets.
You may also be interested in