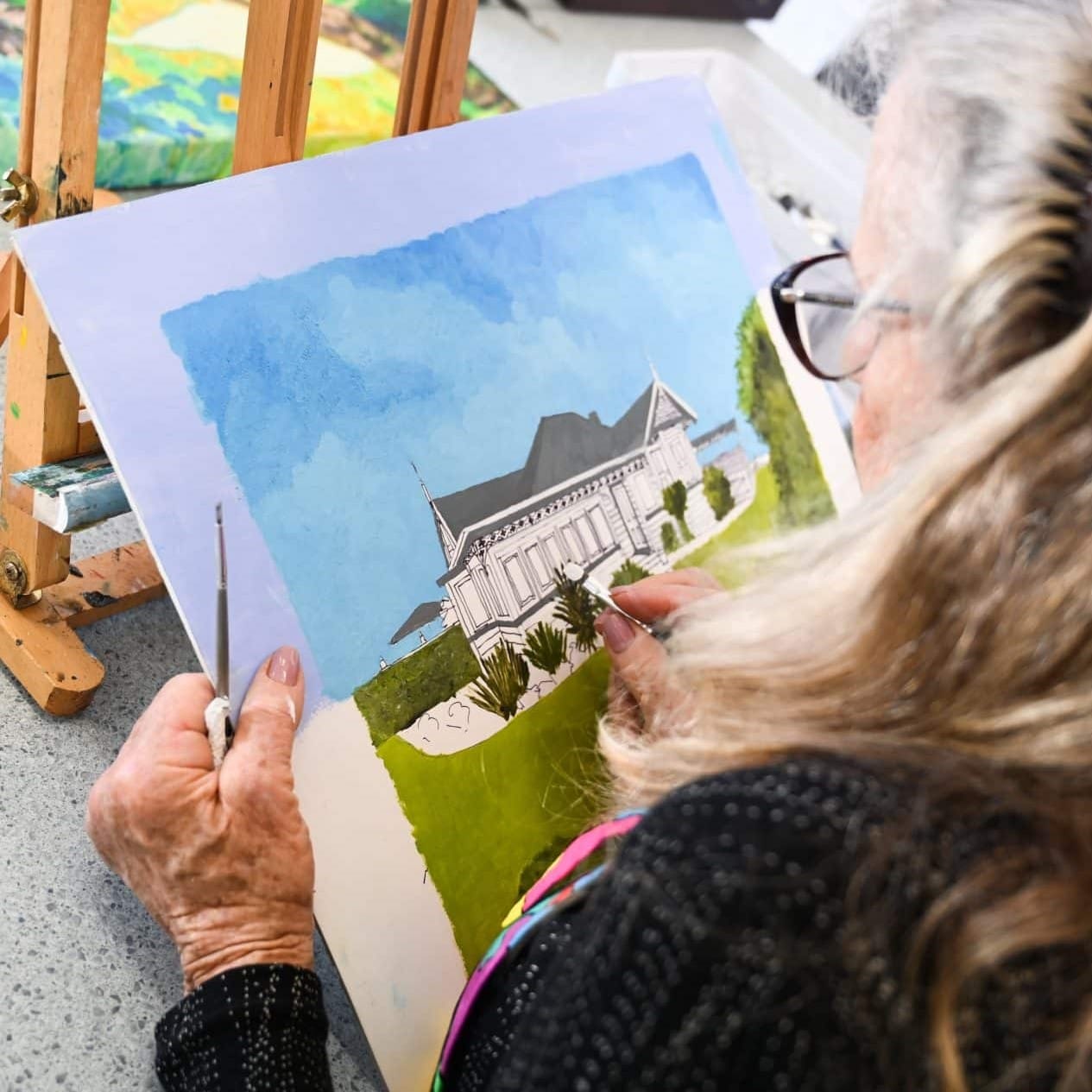 Join the Painting Essentials class if you wish to learn to paint or improve your practice!
This is a great class for beginners. You can either follow at project suggested by Amber, your tutor, or work on your own project!
Amber will guide you where needed and provide support and mentorship from start to finish. Additionally, she will show you new techniques you can use in your work.
Painting Essentials provides a space to meet other like-minded people, make new friends and dedicate time to a mindful practice. If you are wanting to explore your creativity and learn new skills then this is the place for you.
This fun, arts course is a variety of guided, practical sessions that help students develop their skills and paint-handling techniques. Work with acrylic or oil paints on a chosen project simple enough for an absolute beginner but challenging for those with some experience.
WHAT TO BRING:
Click here to see the things to bring for Painting-Essentials with Amber
WHAT STUDENTS SAY ABOUT AMBER'S CLASS:
Angela P. (April 2023)
I have attended 2 terms of Amber Adam's 'Painting Essentials'. Amber provides painting experiences that are suitable for any level, and are easily adaptable so you can add your own flair. Everyone's finished pieces are so different, and lovely in their uniqueness. She teaches the project step by step and makes sure she gets around to everyone individually to assist them. I have learnt some really fun techniques and have also done my first painting using oil paints, which I had always been nervous to do! Amber is also great if you get stuck, she has such an eye for what can be added to make it work. Highly recommend her classes!
Diane P. (December 2022)
I really enjoyed my beginners art class at Uxbridge. Amber our tutor has been very helpful and inspiring. I've already signed up again for next year.
Lois N. (December 2022)
There is clearly good reason why I continue to sign up for additional terms of the Painting Essentials classes with Amber Adams. As a professional artist, Amber has a wealth of expertise to share and she does so with patience, and gentle humour, boosting confidence along the way. Her mantra is that "there are no mistakes in art". I attend the Thursday afternoon session and intend to keep going.
Taught by Amber
See Amber's work here
You must sign-in to purchase tickets.
You may also be interested in