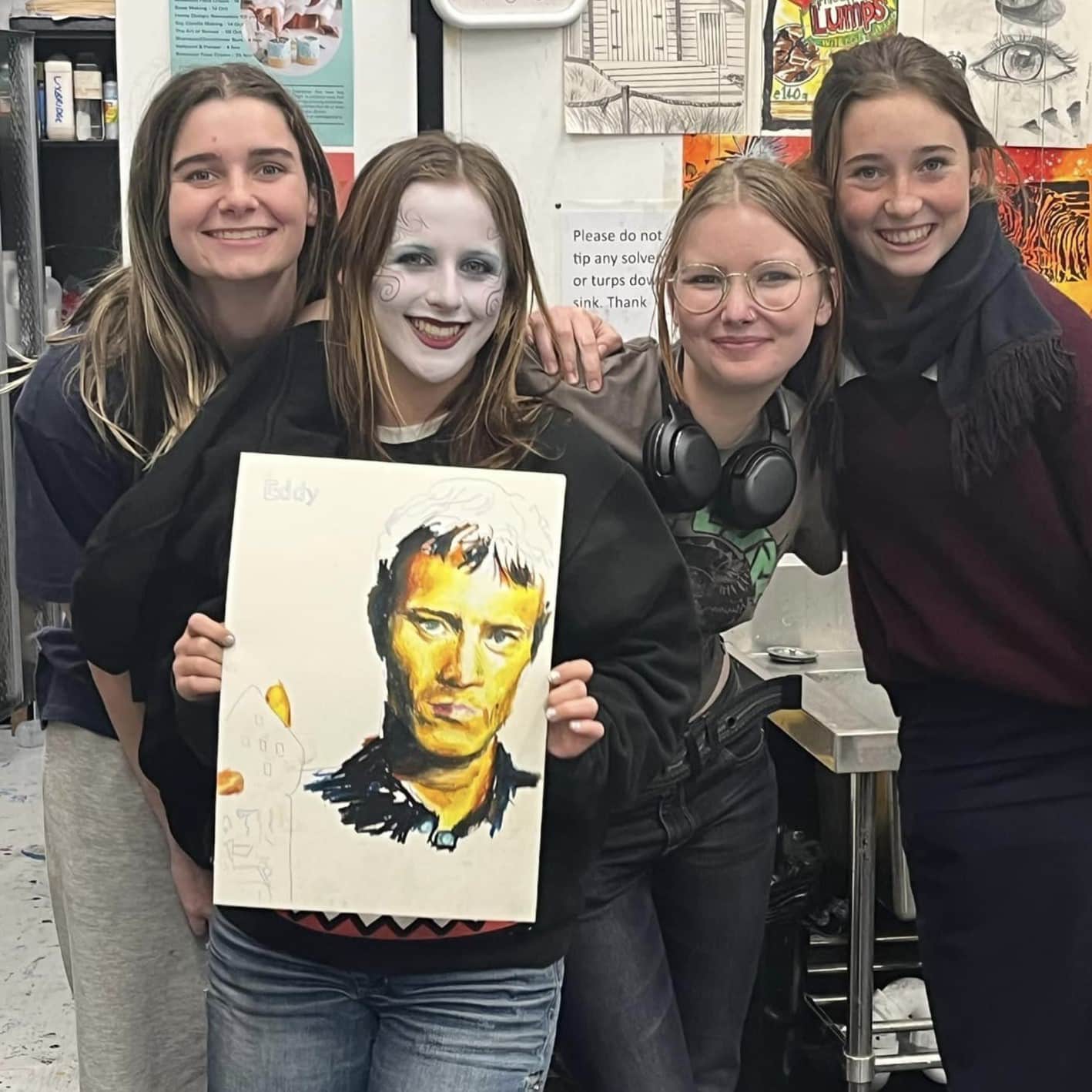 WHAT HAPPENS IN COLLEGE ART STATION:
The students will learn how to plan their layout and draw like a pro! In this class, students are free to work on their own projects if they choose to OR can be guided on a project selected with the tutor. They will be working in all different mediums: acrylics, oils, pencils etc…
Our tutor Amber will assist with getting their drawing proportions right. Additionally, the class will explore with colours and how they work together.
The group will look at different artists and learn from their techniques, colour blending, shading and painting techniques.
Our tutor encourages freedom of creativity in this course and students often bring their own ideas to class.
In terms of pace, it is up to the student! Some like to work on a single piece for the duration of the term, others make several.
It is a fun art class where it is easy to engage in conversations with other like-minded art lovers!
WHAT COLLEGE ART STATION PROVIDES:

All materials are included! This class also provides the ultimate workspace and relaxed atmosphere conducive to making art. The studio is airy and light filled, and equipped with everything the young artists may need. Amber will provide guidance and help towards creating any artwork. Students are welcome to listen to their own music while drawing and/or have conversations. The course gives its students solid art skills and transferrable skills for everyday life (yes! problem solving, patience, confidence and focus – just to name a few). Not to mention, it is the perfect place to unwind and forget about school for a couple of hours each week.
THIS CLASS IS SUITABLE FOR:
College Art Station is perfect for any teens who has a love of art and a willingness to learn and those working on their own projects. Please note, this class is for ages 13 to 17 years.
What to bring?
Bringing an art shirt is recommended.
All other materials are included in this class.
OUR TUTOR
Amber teaches Making Pictures for ages 6 – 10, Drawing and Painting for ages 8 – 12, Painting Essentials for adults and the College Art Station for ages 13 – 17 years. See Amber's work
You must sign-in to purchase tickets.
You may also be interested in