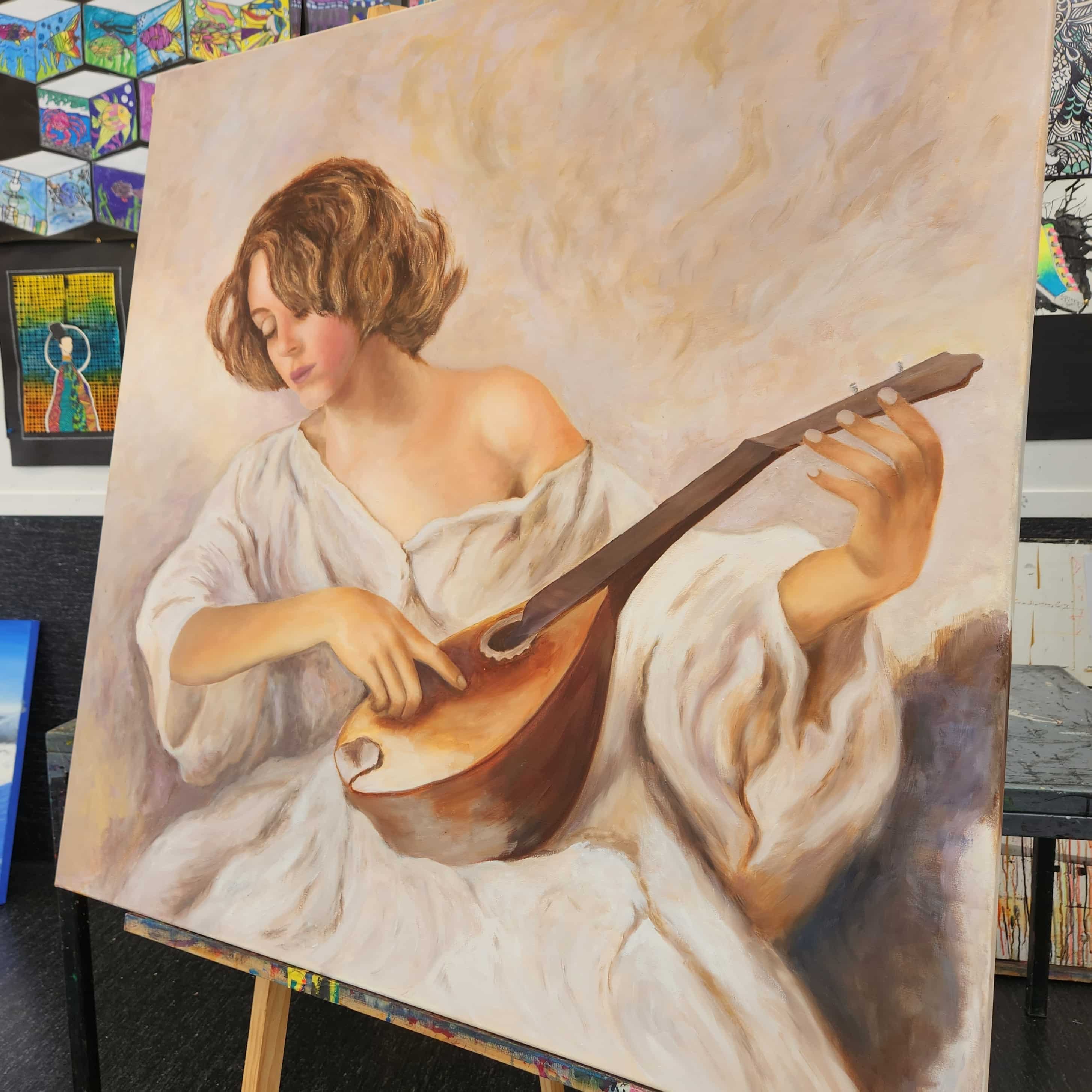 Oil painting with Alvin will be an exploratory journey of realistic oil painting for students as he shares his knowledge and passion of painting with oils. Alvin speaks English, Mandarin and Cantonese and welcomes everyone to this courses. In this course you will learn the many principles and techniques on how to make your paintings look realistic.
If you're a beginner, you will get started using photo reference provided by Alvin your tutor. From this you will learn all the 'need to knows' while working on your first subject.
If you are a continuing student, you will advance your knowledge and skills by painting your own choice of subjects.
Alvin uses different references to teach from cats to flowers, old masters and portraits. If you have a preference once, you know the basics then he will be happy to continue your learning through practice.
There are three methods used to when painting with oils which include:
-Fat over lean – each successive layer needs to be more flexible than the one underneath
-Thick over thin – when painting with heavy colour, it is best to apply thick layers over thin layers
-Slow drying over fast dryingOil Painting (English&Mandarin)
WHAT YOU WILL LEARN IN REALISTIC OIL PAINTING:
how to get colour values correct
using soft, hard and lost edges
how to focus on what is important
visible or non-visible brushwork
how to copy from an image exactly
you will question what you see
WHAT TO BRING:
Oil Painting (English&Mandarin)
ABOUT YOUR TUTOR:
Let well respected artist/tutor Alvin Xiong share his knowledge and skills on realistic oil painting. Alvin is an experienced tutor and has taught for some time. He has a particular style which will step any beginner through the process and allow a continuing student to develop at their own pace and with his guidance.
You must sign-in to purchase tickets.
You may also be interested in