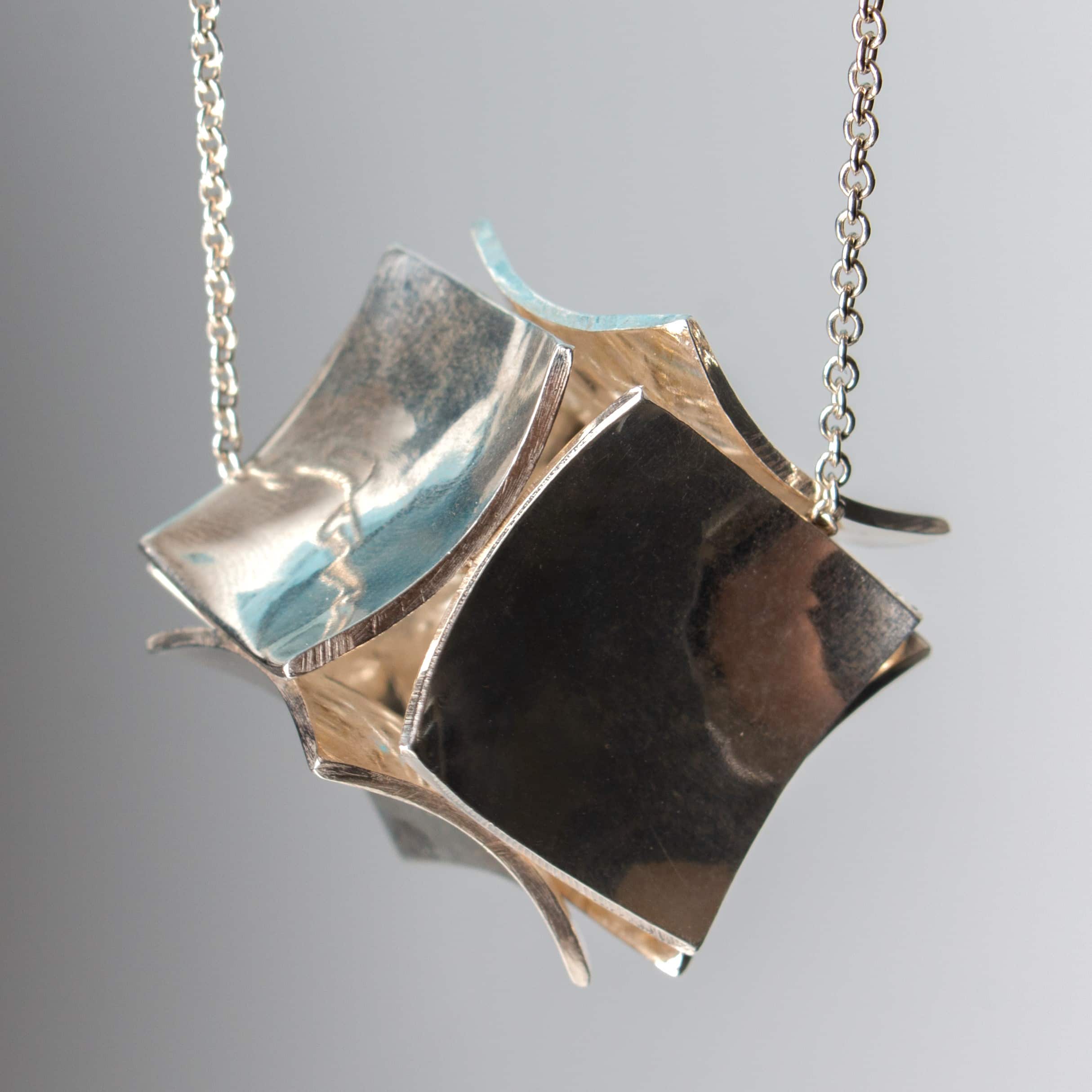 This contemporary jewellery making course is for all artisan makers and creators who want to take their design and making skills to the next level. Students who join this course will need to know the basics of jewellery making and appropriate use of all general tools and equipment. You will continue to work on your own custom designs with the focussed guidance of Maca. You will learn new and advanced techniques resulting in elevated outcomes for your bespoke jewellery projects.
Maca Bernal an award-winning artist and tutor will encourage you to be free with your creative design and help you every step of the way to achieve the results you want. A great way to be as adventurous and as creative as you dare!
Do you have a passion for crafting beautiful one-off pieces of jewellery? If yes, this is the course for you. You will work at your own pace, working with silver or gold, and gaining all skills necessary to complete your advanced jewellery projects.
Our studio is set up with jewellers' benches and all the jewellery making equipment you will need.
If you're not sure about committing to an 8-session jewellery making course, then we have many one-off workshops available.
You must sign-in to purchase tickets.
You may also be interested in