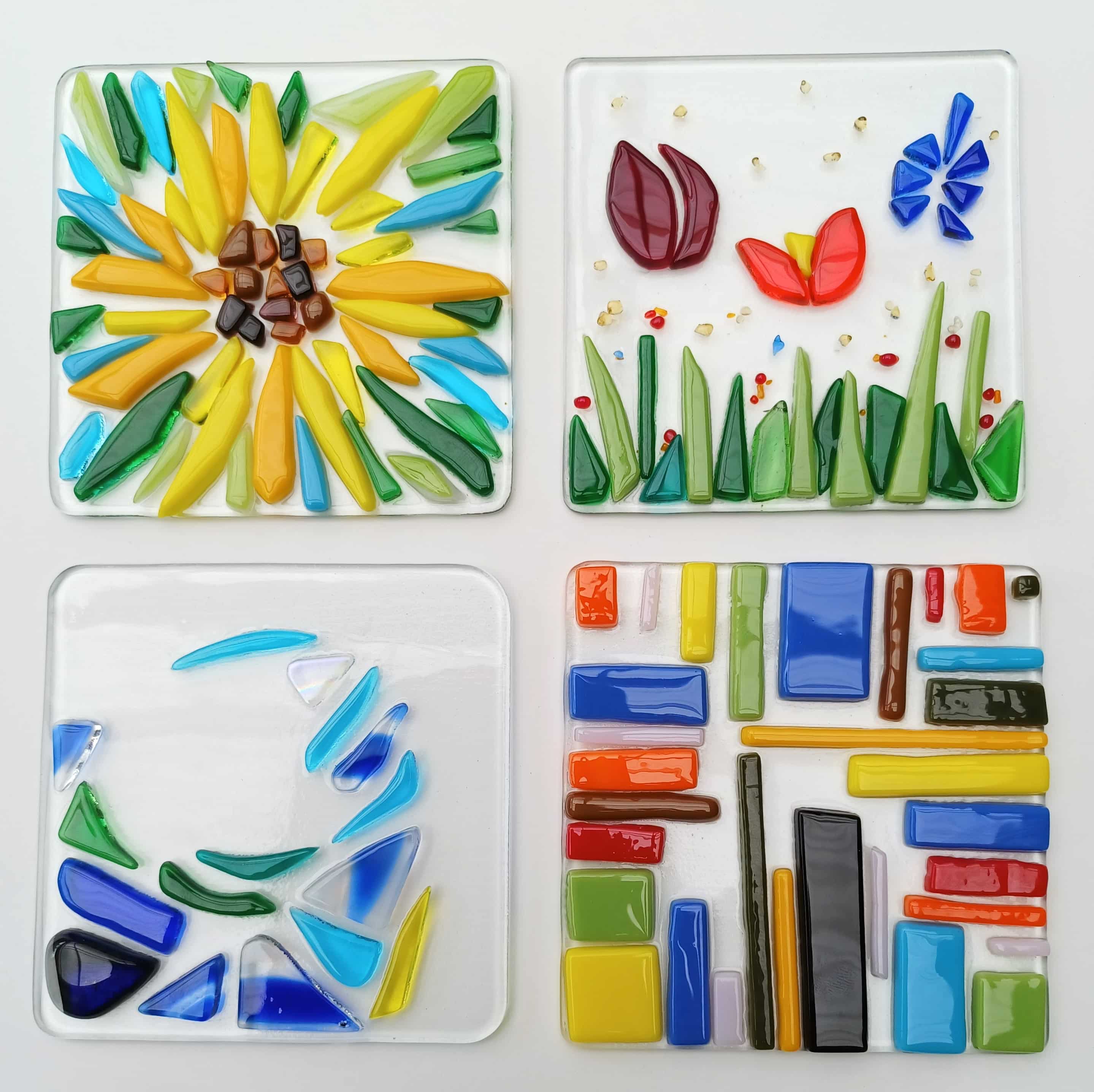 iscover the Art of Glass Fusing at Our Fun and Creative Workshop!
If you're looking to try something new and creative, this workshop is the perfect opportunity to learn the art of glass fusing. You will make your own unique pieces of jewellery and coasters.
Led by Neil, our experienced and talented glass artist, you'll be introduced to the many possibilities of hot glass and learn how to safely cut glass. Using a range of colourful glass pieces, including diachroic glass, you'll design and create your own bespoke jewellery, such as a pendant and earring set.
You will have fun exploring your creativity and discovering the unique beauty in this beautiful art form. Whether you're a complete beginner or an experienced artist, Neil will provide guidance and support throughout the process, helping you to create beautiful pieces that you'll be proud to wear or give as gifts.
After the workshop, your creations will be fired in a kiln to complete the fusing process. Neil will then put on any earring or pendant fittings or clasps as you choose, and your pieces will be ready for collection within one or two weeks. Some clasps may cost extra and if you choose sterling silver.
Join us for a fun, hands-on workshop that will introduce you to the fascinating world of glass fusing. Learn a new skill, make some beautiful and unique pieces, and take home memories that will last a lifetime. Sign up today!
What students say about Glass Fusing:
Sharline A. (June 2023)
Loved the glass fusing class at Uxbridge Centre! Neil did a great job explaining how to cut glass step by step. Good amount of time to practise cutting and making a coaster.
ABOUT YOUR TUTOR:
Neil Craik also teaches our Wednesday evening term time Stained Glass/Leadlighting courses.
WHAT TO BRING:
There is nothing you need to bring to this workshop. All materials and tools are provided.
If you're looking for a bit of inspiration before attending then grab some from the UXBRIDGE pinterest board. Glass Fusing inspiration
You must sign-in to purchase tickets.
You may also be interested in