UXBRIDGE Arts & Culture was founded at 35 Uxbridge Road, Howick in 1981, when the former Howick Borough Council purchased the Uxbridge Presbyterian Church and associated buildings. The Council facilitated the establishment of the Uxbridge Community Projects, an incorporated society, to operate the facilities for the community, providing arts and cultural activities.
By the time Howick Borough Council was amalgamated into Manukau City in 1990, Uxbridge had established a strong base in Howick. It had earned a reputation nationally as a model of excellence. Uxbridge was the first to negotiate a performance based service contract with Manukau City Council. Today Auckland City Council still owns the buildings and continues to fund the Centre on an annual basis.
In 1994 the organisation restructured into a business model with the voluntary management committee transformed into a Governing Board, elected by members annually. More information can be found in our constitution. UXBRIDGE now attracts more than 100,000 visitors annually to its exhibitions, classes, programmes and events and more.
BOARD
UXBRIDGE is governed by an incorporated society called the Uxbridge Community Projects, registered under the Charities Act. The Board has a governance function on behalf of the Incorporated Society. UXBRIDGE is looking for Board members able to work strategically to take the organisation into a new phase of development. Expressions of interest for this unpaid role should be made to the Director.
STAFF
The UXBRIDGE team are dedicated to enhancing the local community through arts, culture and lifestyle activities. The team organise exhibitions, events and classes and are currently managing the redevelopment too.
TUTORS
We take great care in contracting tutors who have the skill and required qualifications to teach their particular areas of interest. We know they are all passionate about sharing their knowledge and hope that you enjoy the benefits by being taught by them.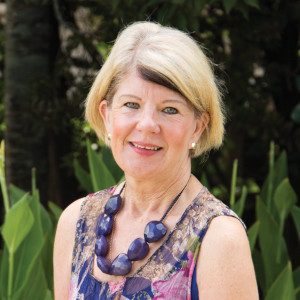 Vickie Bowers
Centre Director
director@uxbridge.org.nz
Robyn Pelham
Classes & Workshops Manager
classes@uxbridge.org.nz
Ashley Grogan
Programmes & Events Manager
events@uxbridge.org.nz
Zoe Hoeberigs
Manager & Curator, Malcolm Smith Gallery
exhibitions@uxbridge.org.nz
Victoria Wu
Customer Services
info@uxbridge.org.nz
Ben Cheng
Café Manager
cafe@uxbridge.org.nz
LOCATION & ACCESS
35 Uxbridge Road, Howick, Auckland 2014.
UXBRIDGE is located just 50 meters from the centre of Howick Village on Uxbridge Road, next to the library. Access is at the front of the building. Howick is connected to Auckland's CBD via bus and ferry and bus stops are located on either end of Picton Street. There are also bus connections from Manukau & South Auckland and local services within East Auckland. Plan your journey with Auckland Transport.
DIRECTIONS
If you're driving from town:
Take State Highway 1 southbound (towards Hamilton) and exit via the South Eastern Highway (just after the Ellerslie-Penrose exit). Veer left following signs to Howick Pakuranga (H10). Go straight through two sets of lights,  then turn left at the next set of lights onto Ti Rakau Drive.  Turn right onto the Pakuranga Highway at the following junction. Pakuranga Shopping Centre will be on your right. Follow Pakuranga Highway through 10 sets of lights, following signs to Howick. Go straight through the roundabout onto Howick's main street. Just past the pedestrian crossing, turn left onto Uxbridge Road. UXBRIDGE is situated on the right hand side, next to the library.
TRANSPORT & PARKING
UXBRIDGE shares a small car park with the Early Learning Centre, comprising 7 parking spaces (including two disabled parking spots) and a drop-off zone. You may use the drop-off zone before your class to drop off any materials you have and park nearby.
There is all day parking along Uxbridge Road as well as in the car park across the road next to Bolliwood restaurant and the car park opposite the Monterey Cinema on Fencible Drive. There is also parking along Selwyn Road and The Glebe, accessible via the Selwyn Road pathway, which leads directly to the UXBRIDGE Studios.